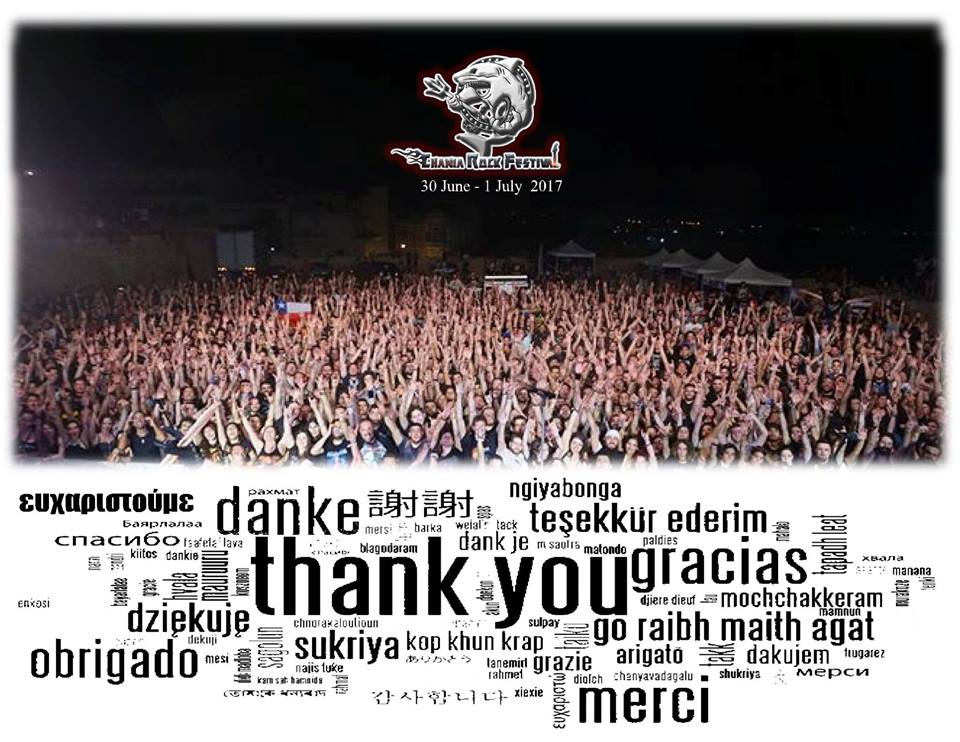 and now 2018!



Chania Rock Festival is established as one of the biggest rock & metal festivals in Greece and Southern Europe, presenting
rock & metal music for 15 years in one of the most beautiful summer destinations in Greece, Chania/Crete!
World famous bands have performed on the stage of Chania Rock Festival ...
Sabaton, Kreator, Paradise Lost, W.A.S.P, Soulfly, Gus G, U.D.O, Anathema, Therapy?, D-A-D, Destruction, Bonfire, Grave Digger, Tyketto, Οrange Goblin, Warrel Dane, Flotsam & Jetsam, Blaze Bayley, Rotting Christ, Cutting Crew, Crucified Barbara, Praying Mantis, Planet of Zeus, Last Drive, Spitfire, Nightstalker, Innerwish, Mystic Prophesy, Wotan, Villagers of Ioannina City, Crazy Lixx, Exarsis, Diviner, Battleroar, Chronosohere, Doomocracy, Skandal, 1000dead etc.
Kind regards to all of you who have constantly been supporting Chania Rock Festival over the years. We are hoping to see you again this summer for CRF 2017, June 30th & July 1st!